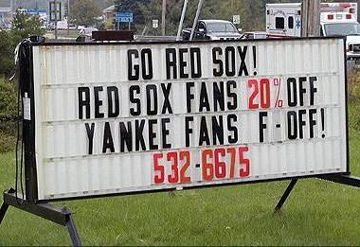 Over the last 10 years, the Yankees-Red Sox rivalry has lost some of the heat that defined the A-Rod-Pedro-Don Zimmer era. With a new cast of characters in both New York and Boston, though, there's a spark back in the best rivalry in baseball. While the newly excitement has been covered by a lot of writers in both cities, data from our partners TicketIQ show how the rivalry compared to previous years.
Based on the below data, it's clear that interest in rivalry is strong, but not as strong as it was in August 2011, when the Yankees came to Fenway on August 5th up one game in the AL East. While the rest of the 2011 season is one Sox fans would like to forget, this year is a different story (even with Chris Sale on the 10-day DL).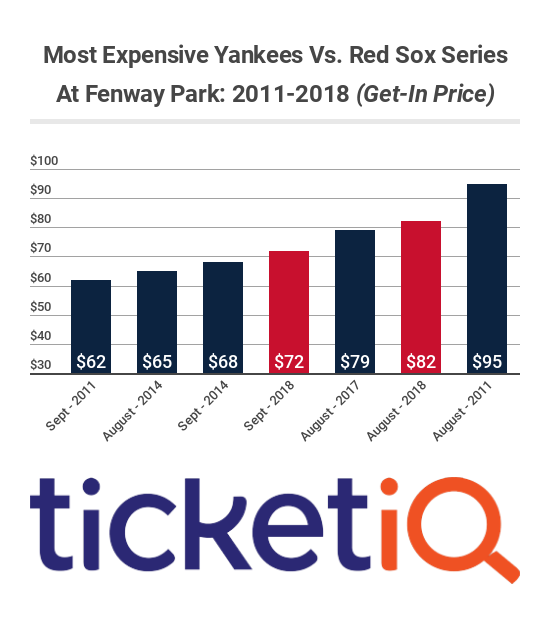 With both teams headed for the post-season and the two best records in baseball, it's not a stretch to imagine the Yankees back in Fenway playing the AL championship in October. That would be the first time that has happened since 2004, which is a year we all remember fondly.
It that's where the battle for the AL ends up in 2018, prices for tickets this weekend will seem like spring training money. For SurvivingGrady readers, TicketIQ has Low Price Guarantees and a great selection of tickets from all major sellers including AceTicket.com. While the above chart shows the historical context of the upcoming series, the below infographic from AceTicket shows the prices for each section at Fenway Park.