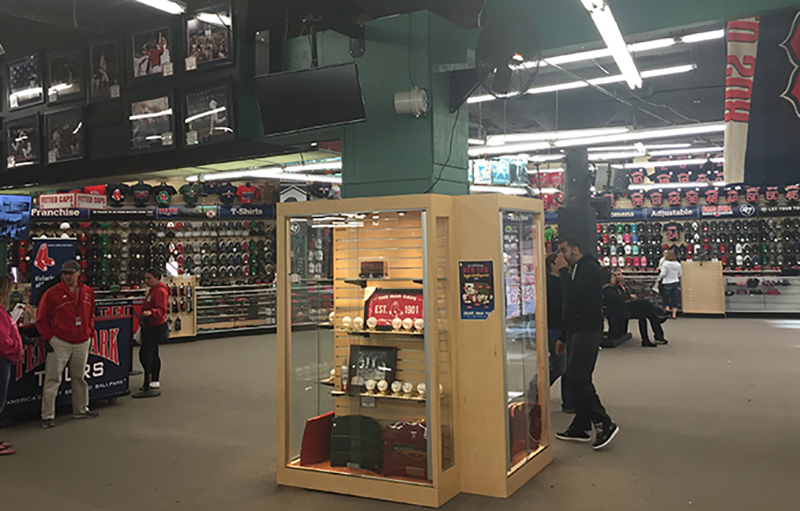 One of the advantages of living within a 15 minute drive (or one-hour drunken stumble) of Fenway Park is the ability to bask in its life-affirming glow whenever the mood sways me. Or whenever I'm asked to leave the house for being "too intense." And no visit to Fenway is complete without a trip to the team store on Yawkey Way. Just one step across the threshold brings back memories of young me dragging my ever-patient Dad through the crowds as I hunted down every last piece of Bob Zupcic merchandise–which took about 7 seconds.
Suffice it to say, I am intimately familiar with the sights, sounds and smells of the team store, not to mention the crowd that shuffles glass-eyed through the place like they're off to Live Casino Indonesia. And like any great relationship, the longer you remain, the longer you're gonna start to recognize all the weirdness that's been hidden in dark corners and bubbling beneath the surface.
What follows, gentle readers, is just a sampling of some of the stranger shit for sale at the Red Sox team store.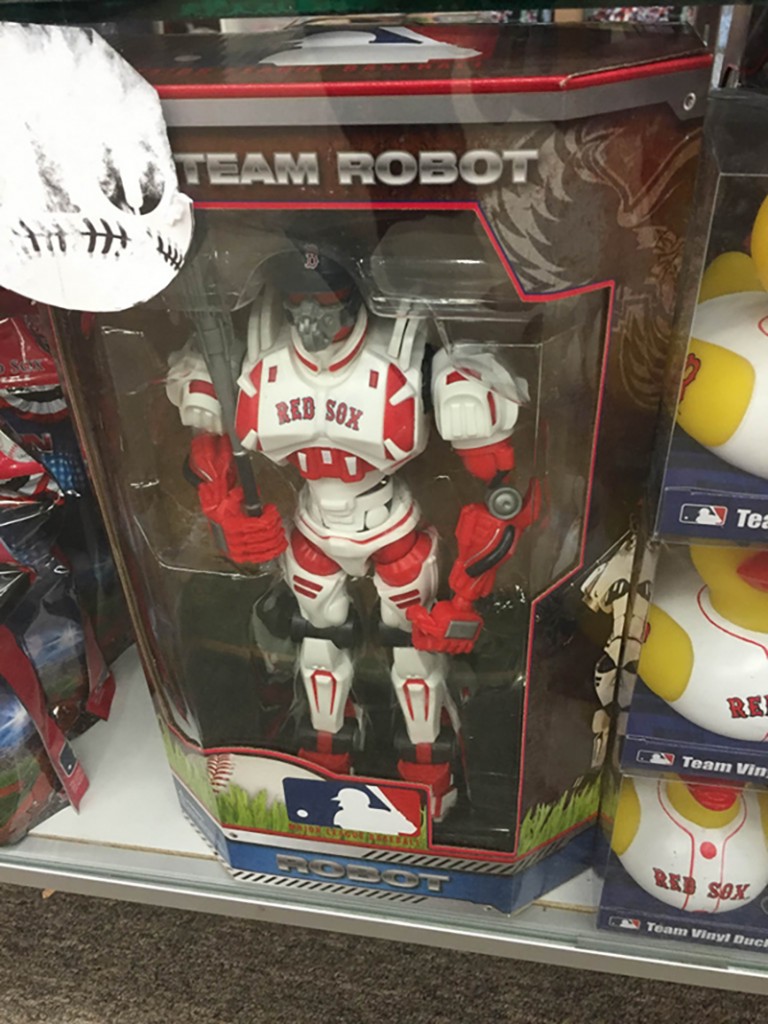 Confession: when I saw "Team Robot," I immediately thought John Henry. But this looks to be a kind of Transformers thing. I guess it makes sense; kids love robots. But do they need one emblazoned with the Red Sox logo? Maybe? I dunno. But I do recognize the steel blue stare of Mark Bellhorn behind that visor.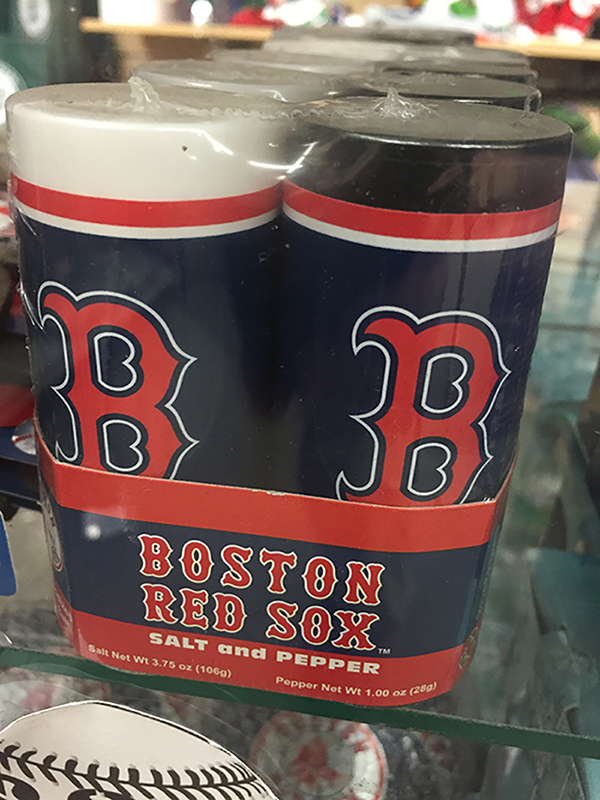 Not that I have vested interest in boosting sales of the Red Sox salt and pepper shakers, but here's a helpful tip: pop the top on them and each one holds as much liquor as the Red Sox shot glasses, and for $10 less. Thanks to M88 for that tip.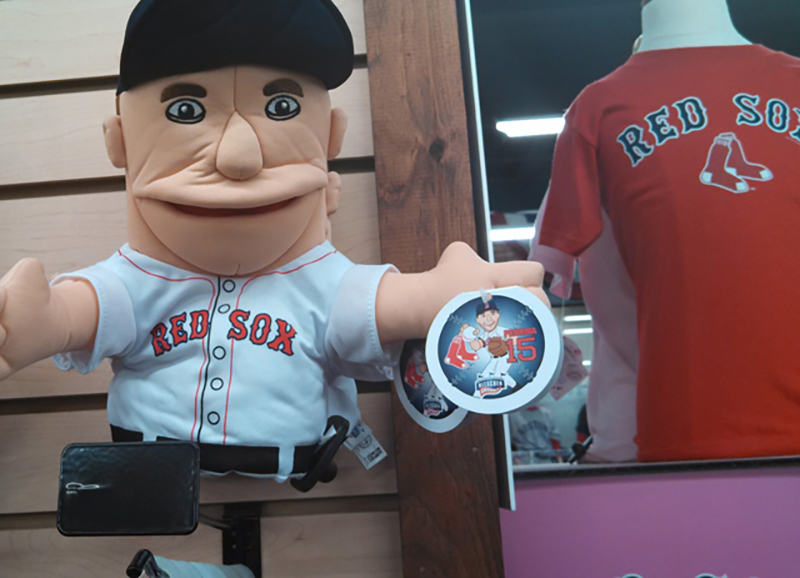 The Dustin Pedroia hand puppet is a real head-scratcher. Was there enough demand out there for a tiny replica of The Elf that you can slip your hand inside? And why is Pedey the only Sox player available in puppet form? Did some marketing group work up and down the roster and identify him as the most "puppetish"? If any of these have ever been purchased, exactly how are they being used? Perhaps most importantly: could they have made this thing any more terrifying?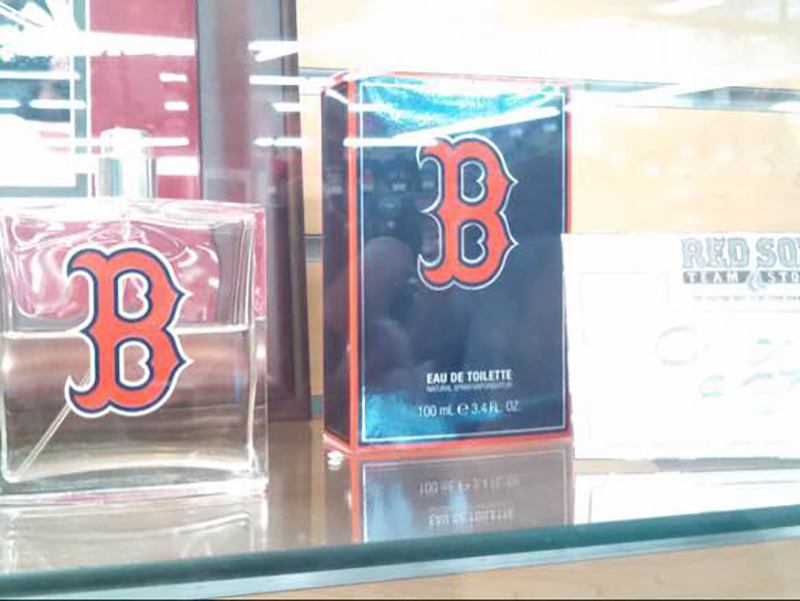 "What if people want to smell like the Red Sox?" — some marketing guy.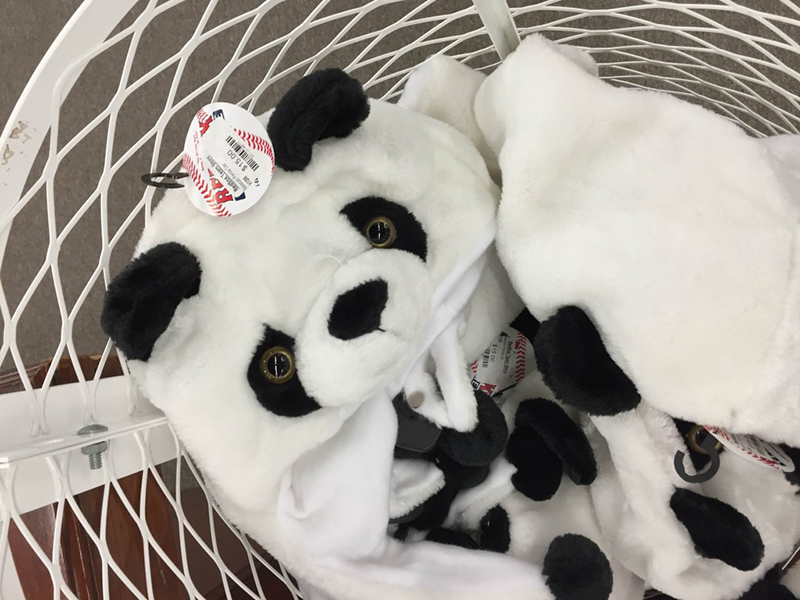 What a difference one underwhelming year makes. Last year at this time, Pandamonium was running wild in the streets of Boston, with Pablo set to slide into the space in our hearts reserved for funny overweight guys that's been empty since Chris Farley's passing. Now, with opening day 2016 less than 48 hours away, Sand Oval is on the bench and some warehouse manager in Chelsea is trying to dump a million metric tons of panda hats. Side note: that's some balls asking $15 for these.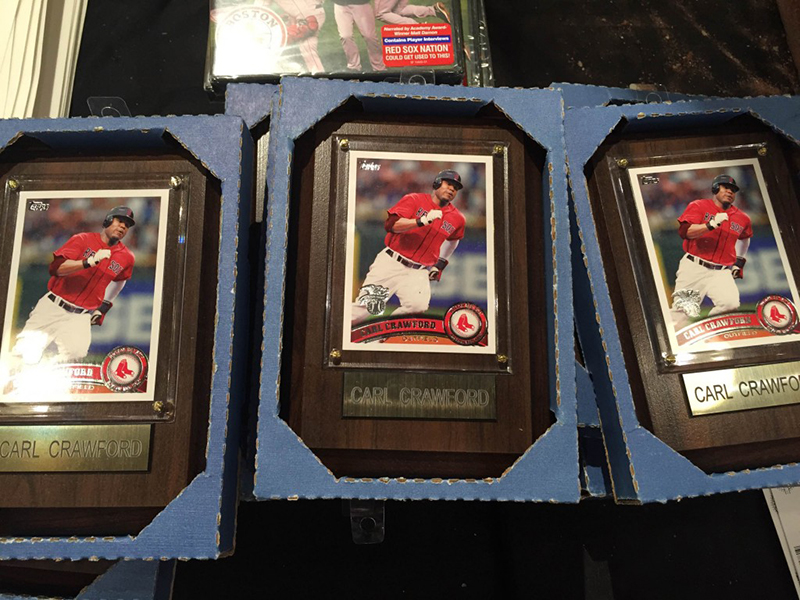 When the zombie apocalypse or ISIS dirty bomb hits, you're gonna need something to start a fire with. Just sayin'.