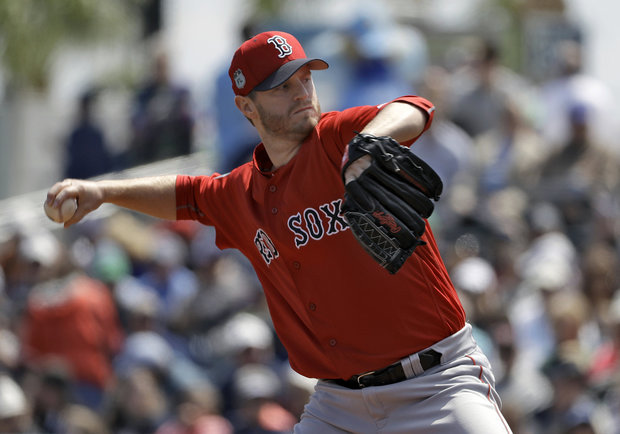 I've come to the conclusion that this will either be one of the greatest or most frustrating years ever for Boston Red Sox pitching. It's like every other day, the betting Gods throw another injury into the mix to make you think twice before placing your wager on Betenemy as to whether or not the Sox will even sniff the postseason. Of course, the season hasn't even started yet, but why waste valuable life moments not complaining?
It's bad enough to be well into a season to suffer pitcher injuries, but starting a season without your A-gamers can be fatal. Get off to a bad start and the entire season folds like a deck chair. So far, the Red Sox' list of injured pitchers includes David Price and Drew Pomeranz. And I'm fine with it staying right there.
To look on the bright side, this actually solves a problem. Coming into camp, Red Sox had a dilemma with 6 pitchers who could be starters. Now with injuries they are down to five. But another interesting problem has emerged in Kyle Kendrick. But it's the good kind of problem. Every year, spring training brings us a new feel good story, whether it's Jackie Bradley Jr. or Rocco Baldelli or the beer vendor who just got a shiny new metal hand. This year's FGS is Kyle Kendrick. He's looked sharp and hungry — two things we like in players we don't know — and if you were a wagering person, you might want to get on Betenemy and put your money down on Kendrick.
Because if you had to bet on one pitcher coming out of nowhere and saving the Sox in 2017, wouldn't you want it to be the guy with the initials KK?