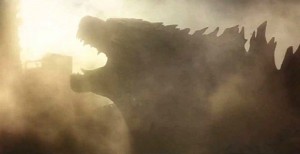 Okay, that Minnesota thing didn't really go as planned. While Big Papi did his best Godzilla impersonation out there, the Sox managed to drop 2-out-of-3 to the Twins. All the Beast did was go 8-for-14 with four home runs and six RBI. And much like last year's World Series, you have to ask: why not walk the guy?
Andrew Miller was the goat in both games, giving up the walk-off hit in each. In fairness to Miller, he's been pitching well all season. Even after the two bad outings his ERA is under three and his WHIP is under one. The real culprit, as it has been this season, is the LOBs. The Red Sox just can't get the hit they need.
Phil Hughes made the Sox look silly at times, striking out eight over six innings and walking none. Buchholz, on the other hand, was mediocre, but he did keep them in the game.
Things don't get any easier tonight as the Sox face Scherzer. May be a good night to catch a movie?