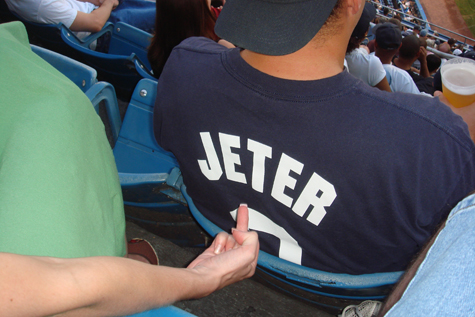 Full disclosure: the original title of this post was "first excuse for using the Jeter Finger photo in 2013."
But then I thought long and hard about having the phrase "Jeter Finger" in a title of a post on this site and quickly kiboshed it.
Anyway, it ain't regular season. And you're more likely to recognize the guy selling hot dogs in the stands than anyone who'll be playing on the field. But nothing says, "get the f$%k out my house" to winter quite like the sound of the Red Sox playing the Yankees. And they'll be doing that this afternoon at 1:30pm, Remy Standard Time, on NESN.
So take off the mittens. Put the shovel in the shed where it belongs. Step away from the March Madness college basketball betting slips. And put on your baseball pants.
Like you don't own a pair.