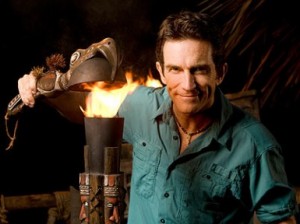 America's favorite reality series continued yesterday with Peyton Manning and the Broncos being written out of the script in favor of Ray Lewis. Anyone that watched the last two minutes of regulation and the overtime knows what I'm talking about. Those that believe it was a real game, well, some people think professional wrestling is real.
First, the game-tying touchdown. The Ravens needed seven to tie the game, so the only thing the Broncos had to do was not let receivers get behind them. But look, not only does the corner get beat, the safety is dancing around in the middle of the field. When he does get over, he makes some flailing attempt to bat the ball down instead of covering the catch. Touchdown.
With fifty-something seconds left, the Broncos get the ball back. Take a shot to get into field goal range before the half, at home? Nah, let's go into overtime.
Now take a look at the Boldin "catch." Yeah, you saw it right, it bounced off the ground. But let's call it a catch even after reviewing it. Throw in a phantom pass interference penalty to keep a drive alive. And when all else fails, have Manning throw a ridiculous pick to set up the game-winning field goal.
At least (assuming the Pats win), the script gives New England a home game. But remember, it's Ray Lewis's year.