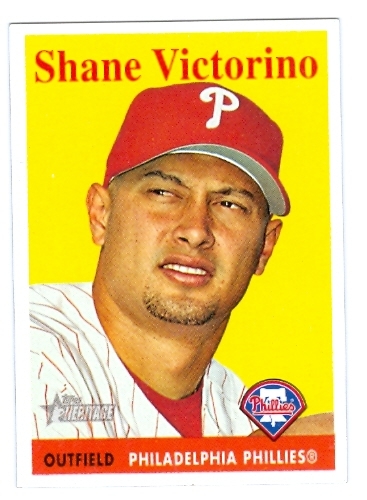 Look, I know "victori" isn't even a word. Or maybe it is. Hell, I've been guzzling Bud Light like it's my job for the past four days so I'm the last guy you want to turn to for grammar advice. I'm just excited to see the Sox handing out three-year, $39 million dollar contracts like Ring Dings. The other day, Mike Napoli got one. Today, Shane Victorino got one. Tomorrow? Hell, it could be you. Or your grandmother. Just watch for the guy in the Red Sox Management blazer handing out bags of cash. It helps if you know "the phrase that pays."
The good news is Shane is a two-time All Star and Gold Glover who should fit in nicely with this odd assortment of characters being assembled–the fact that he's nicknamed the Flyin' Hawaiian adds more proof. Of course, he's coming off one of his worst years ever, but he did get traded in the middle of the season and God knows that can wear a man down. Also, although he'll likely be plugged into right field, he can play center field, which gives the Sox some flexibility if Ellsbury gets hurt (wink, wink) or traded (wink, wink, wink) or leaves baseball entirely to start his own broasted chicken stand, which is something we've all thought of doing at least once in our lives.
Anyway, the Flyin' Hawaiian is ours. And, best of all, it leaves a lot of cash in Ben's pockets. Who's next on the hit parade?