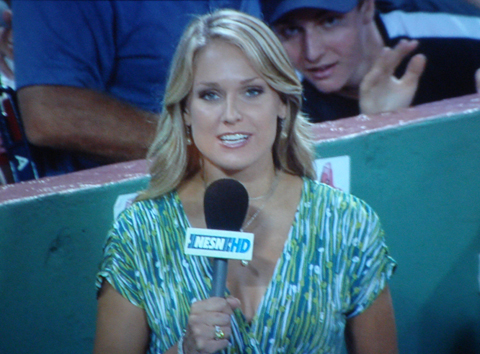 Thanks to everyone who entered yesterday's Red Sox DVD giveaway. We got some great, great responses on the blog and via Facebook and Twitter. As promised, Denton and I and an impartial third party got good and liquored up, made our choices, then reviewed them again today to make sure the bottle didn't lead us astray.
The winner of the big-ass Fenway Park 100th Anniversary Collector's Set is DeathOpie, for his proposed 2013 Red Sox line-up which we wholeheartedly endorse.
There was so much good stuff, that we wanted to award a runner-up as well to receive a copy of Fenway Park: 100 Years at the Heart of Red Sox Nation. It's just a single DVD, but it's awesome nonetheless. That runner-up prize goes to BlakeFlag for his (her?) Dukes of Hazzard-inspired suggestion.
The winners can hit us at soxfiend2004[AT]comcast.net to give us your mailing addresses. And thanks to everyone who entered.