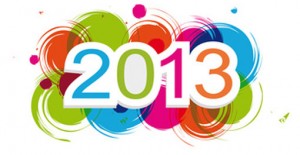 Looking beyond the end of the world tomorrow to next year's baseball season, who is excited for the Red Sox line-up? Not me. This has been one of the more disappointing off-seasons considering the amount of money the Sox are spending. I honestly think we are looking at a .500 season if the roster stays as is. A couple of interestingly similar articles on the subject, one over ESPN, the other by my man, Tony Mazz.
The question is, are the Red Sox trying to put a legitimate World Series contender together, or just a "competitive" squad to keep fans in the seats? They are certainly spending the money based on their $13 million minimum salary for every contract they hand out, but are guys like Victorino and Dempster and Napoli the answer? Dempster has had one 17-win season and has a career ERA of 4.33 in the NL. Victorino is a career 2.75 hitter without power or run production who will steal a few bases. If Napoli ends up here, he's going to play in maybe 110 games, give you sub-par defense at first and not throw out runners from behind the plate. More likely he'll take up JD Drew's spot on the DL.
If they are just trying to get by for another season until some prospects mature or the free agent market improves, then why spend the money now? And honestly, are we really banking on the farm system to rescue us from mediocrity? Case in point (as referenced in the other articles) is Jose Iglesias. To the untrained eye such as mine, he's starting to look like a bust. But luckily we have another guy named Drew signed to play shortstop. Swell.
Sure, maybe I'm the glass-half-empty member of SG, or maybe I'm just realistic. Without another top of the rotation starter, a legitimate run-producer to hit next to Papi, and a closer, I think we're looking at an 80-win season. Merry Christmas!