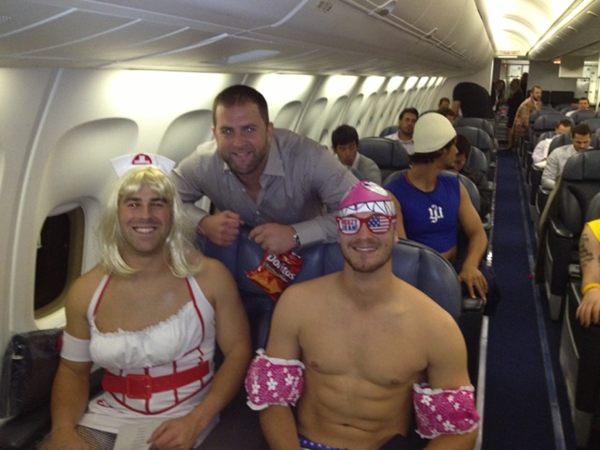 The Red Sox have reportedly signed Mike Napoli for three years at a cool 39 million. Or, roughly 39 million more than I am going to earn this year.
What we get is a solid guy who apparently likes Doritos and shenanigans and has that "swing that was made for the Green Monster" which could equate to "somewhere between 30 and 4,000 home runs per year, but likely closer to 30."
He can play first base and catch, which gives us a "plan B" in case we deal a catcher whose name rhymes with Raltalabrachea.
Our pal Jen Royle, a good friend of the Napster, called this one a while back and was wholly supportive of it. If she believes, then who are we to not?