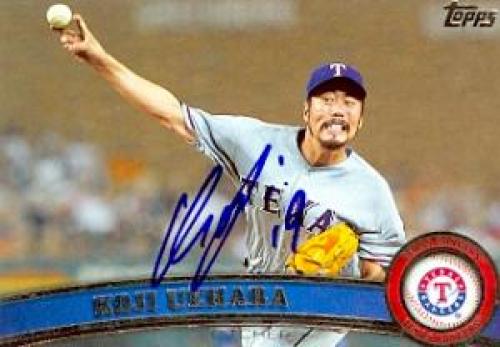 Red Sox management took another bold step in its strategy of covertly siphoning away key parts of the 2012 Wild Card-finalist Texas Rangers by acquiring reliever Koji Uehara. Uehara joins fellow former Texas teammates Ryan Dempster and, allegedly, Mike Napoli.
At $4.25m for a year, Uehara's a good deal. He is 37, but posted a 1.75 ERA and a 0.64 WHIP last season. Also, his last name sounds a bit like Uhuru from Star Trek, and that's good enough for us.
Let the games begin.