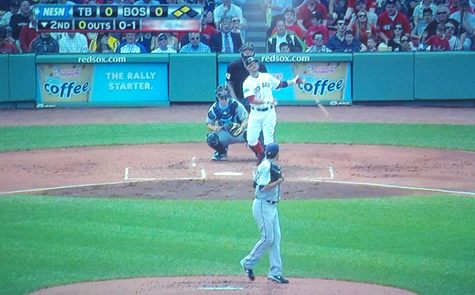 News is that Cody Ross, one of the few bright spots on the single worst Red Sox season of my lifetime, has signed with the Arizona Diamondbacks. The deal is reportedly for three years.
Of course, with Ross gone, we're now without an imposing bald guy in the line-up, something that I feel every team needs for an edge. Youk used to be our go-to guy for that shit, but Ross filled the role nicely last summer. Is Gomes bald? Or does he at least shave his dome? I think Victorino does. He may have to do.
As for Ross, only time will tell if, in the grand ranking of Red Sox short-timers, he goes on to become another Adrian Beltre… or another Jason Bay.