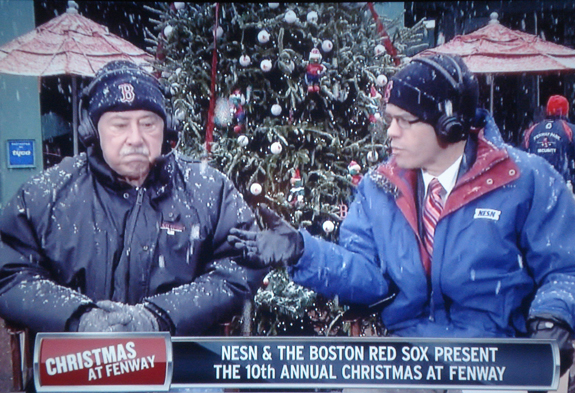 For those of you in the Boston area (or with access to NESN), today is Christmas at Fenway Park, featuring lights, snow, Wally, Ryan Lavarnway, Ben Cherington, raffles, the Enchanted Village Where Everyone is Named "Jimy Williams," The Nutmeg Gingersnap Singers and possibly a racy version of the nativity performed entirely by Paxton Crawford. Apparently my wish for Heidi Watney dressed as Santa with Craig Grebeck as her elf henchman has been put on hold for next year.
You can also buy your 2013 Red Sox tickets if you so desire.
Me, I'm just happy to see Don and Jerry and TC on my TV screen. Even if it's cold as balls and all my Bud Lights are frozen.