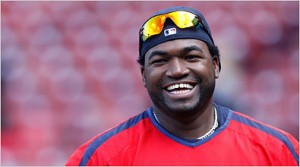 I'm generally a fan of Steve Buckley's writing, but yesterday's column…not so much.
That was a nice little carnival act the Red Sox staged a couple of weeks back, bringing out David Ortiz and announcing a two-year contract extension that we all know is as much about marketing as it is about actual baseball.
I think the Ortiz signing is all about baseball. The Sox lacked punch last season, even before "the trade." With the likes of Nick Swisher and Lance Berkman as top slugging free agents, the Sox need Ortiz more than ever. Then there's this:
Forget the two years. Ortiz will go directly from playing the field to playing the crowd, following in the footsteps of Luis Tiant, the late, great Johnny Pesky and other Red Sox sunsetters who remained with the mothership as ambassadors of good cheer.
I get the Pesky reference, but Tiant didn't even finish his career with the Sox. In fact he went on to play for the Yankees after leaving his best years in Boston. Pesky is in a category all alone, and who knows what becomes of Papi when his playing days are over?
And later, Buckley makes yet another reference to beer in the clubhouse. Isn't it time we move on from that? I'm happy to have Ortiz back, as a legitimate threat in the line-up, not because he has a nice smile.