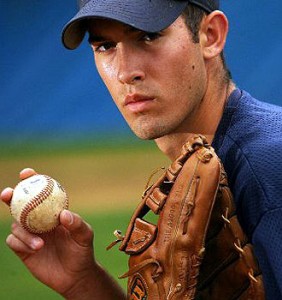 With all the stories of PEDs, ridiculous contract negotiations and general bad behavior by MLB stars, this story restores some of my faith in humanity:
Torii Hunter has worn 48 his entire career, both with the Twins and Angels. On Friday, he officially signed a two-year, $26 million deal with the Tigers, where right-hander Rick Porcello has worn No. 48 since coming up in 2009.

Hunter told George Sipple of the Detroit Free Press that he offered Porcello "a nice dollar amount" for the number, but Porcello told him no.

"I'm like, 'What's wrong with him?' " Hunter said. "He said, 'The money that you offered me, could you donate it to this organization for Hurricane Sandy?' That's the kind of guy Rick Porcello is. He freely gave me No. 48."

Porcello, a New Jersey native, will wear No. 21 next season.
Nicely done Mr. Porcello.