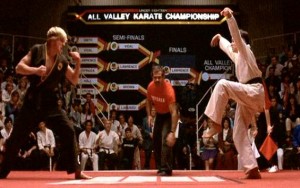 In the past, Justin Verlander has been a pretty bad post-season pitcher. This year, different story: he's 2-0 with an ERA in the negative numbers. Yeah, I didn't think it was possible either. And according to Verlander, it's catchy:
"I think pitching, much like hitting, is contagious," Verlander said. "Guys go out there night in and night out and see guys have a good game, and the next day he wants to have a good game, so on and so forth. And I think that's what we are feeding on right now."

The Tigers won the first two games of the AL championship series in New York, holding the Yankees scoreless except for one brief uprising against closer-in-limbo Jose Valverde. With the exception of Valverde, no Detroit pitcher has allowed an earned run since Game 3 of the division series against Oakland.
I want the Yankees down 3-0.