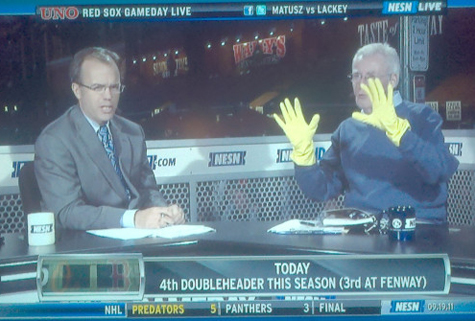 On September 16, 1992, the Red Sox were 66-80 on their way to becoming the worst Red Sox team of my lifetime.
On September 16, 2012, the Red Sox are 66-81. And I have every reason to believe that this year's edition will plunge even deeper than 1992's wretched band.
Honestly, I'm kind of excited about it. No hate. I just figure if you're gonna shit the bed, why not go all out and do it better than anyone else ever did.
If you feel inclined to follow the action, you can get your seats at TonsOfTickets.com.