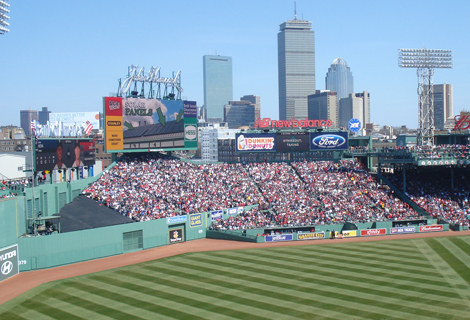 As I cracked open my last cheap beer last night, with the Sox down by two in the bottom of the ninth, I thought, "Man, wouldn't a come-from-behind victory against the hated Rays be an awesome way to close up Fenway for the season and put something of a shine on an otherwise abominable season."
But I forgot this was the 2012 Red Sox I was talking about. Predictably, we went quietly in the ninth. And then we shut off the lights.
The good news is, Bobby V has apparently not stopped taking hallucinogens. Hence, this post-game comment:
"When you don't accomplish what you set out to do, you don't feel like you've done a good job. Simple. When I come back next year, I'll think I'm prepared to handle it. Hopefully, we'll have better results."
Hey, man. You're the manager of the team I love. I wish you nothing but the best and great success. But I can't imagine that next year , you're even going to be allowed to drive across the Massachusetts state line, let alone manage the Red Sox.
Final Fenway tally for 2012: 34 wins, 47 losses, tied for worst home record since 1965. Jaeger shots, anyone?