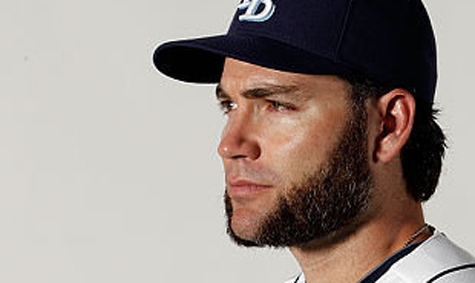 These days, Red Sox fans can count the things we're looking forward to on one hand.
There's the last game of the season, which can't come soon enough, frankly. There's the inevitable announcement that Bobby V is walking the plank. There's the ever-nearing presser introducing John Farrell as our new manager–sure to set a record for the most times we'll hear "the right man for the job" and "the guy we wanted all along."
Oh, and there's the chance to f$%k up everybody else's playoff aspirations.
Beating the Rays last night felt pretty good. Or at least as good as a win by a last-place team can feel. If we can keep the Rays from sniffing October, it'd be a nice bit of revenge for our 2011 collapse that, arguably, the Rays benefited most from. Or for 2008. Or for Joe Maddon's glasses. And if Luke Scott happens to make the final out of the series, even better.
It's a reason to watch the games, right? Hell, if we can take this series, then why stop there? Delivering a knockout punch to the Orioles–while obviously a much tougher task–could be a lot of fun, too. If Bobby V wants to salvage any bit of anything from this wretched season, I'd advise him to cue up last year's season-ender against Baltimore and plaster the clubhouse with Robert Andino clippings.
"We may suck, but we sure stepped on the Orioles' playoff dreams" has a nice ring to it.