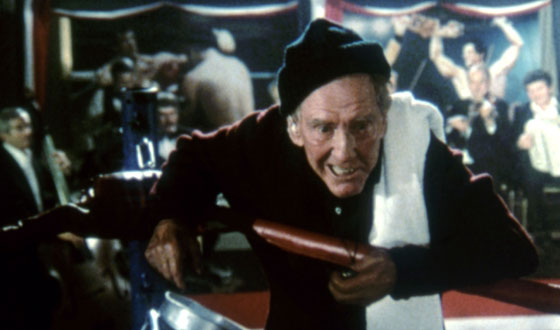 Attention, 2012 Red Sox. Red here.
You got anything left in the tank? Any semblance of a spark that could ignite a five run rally or, God help us, a multiple home run game? A burning desire to make some kinda statement this season other than, "Thank you, sir, may I have another"?
Then save that shit for the Yankees.
Seriously.
As far as today's last game against Baltimore goes, don't be ashamed to imagine Burgess Meredith screaming, "Stay down, you bastards!" every time the Orioles go yard against you.
It's just that simple. Lollygag today, eat lighting and crap thunder starting Monday.
That's the difference between a winter of being "those bums" or "those bums who at least forced the Yankees into a one-game wild card playoff."
Mookie, always do the right thing.