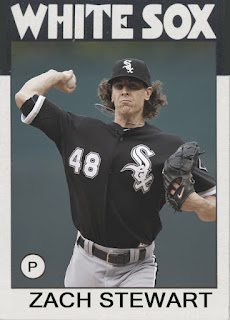 Zach Stewart, the dude we got for Youkbacca, makes his Red Sox debut tonight against the Angels after toiling in Pawtucket for a bit.
Will he be the surprise story of the year? Will he be the guy who comes from nowhere and steps up big, propelling us to a "reverse 2011" in September? Will he simply make it into the fifth inning alive?
I'm not asking for much, here. Just a win. Just one goddam win.