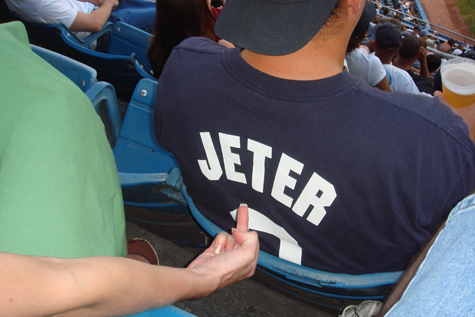 Maybe it's because we're currently sitting 12.5 games beneath them in the standings. Or the fact that they are almost guaranteed a playoff spot while we'll be lucky if one of our players hasn't bludgeoned the manager with a side of beef before September. Or the fact that getting swept away would be yet another death knell for the 2012 Red Sox.
Even though I still hate 'em, I'm just not in a hatin' mood. I'm in a survivin' mood.
And I'm hoping that the Red Sox can at least escape from New York with a few shards of respectability left.
Franklin Morales versus Phil Hughes in tonight's opener. And I may have picked the wrong week to stop freebasing Ovaltine.