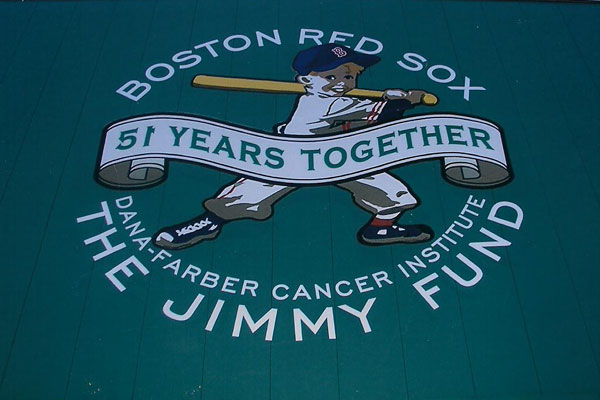 Every chance we get, we try to do a little somethin' somethin' to stick it to cancer. This month, I'll be participating in Project Trivia, brought to us by the fine folks of Project Cupid.
This event, held Thursday night, August 16, at The Fours near the Gahden, will feature teams made up of bloggers like me (I'll be teaming with Ken Fang of Fang's Bites and Jen Royle of SB Nation, amongst others) and other popular locals squaring off in trivia. There'll also be a silent auction featuring Red Sox box seats, a one night stay at Cranmore Mt. Lodge in White Mountains, a private shopping event with 10 of your closest friends with wine and beer at The Blue Jeans Bar on Newbury Street, Bruins Tickets and Celtics tickets. For your viewing pleasure, there'll also be a small-scale version of the charity date auctions that made Project Cupid famous.
Every dollar raised will benefit Project Cupid's Jimmy Fund Walk. Do you need any more reason to show up?
I hope to meet some of our readers there. Please say hello, and, to answer your question in advance, no, I can't fix you up with Denton.