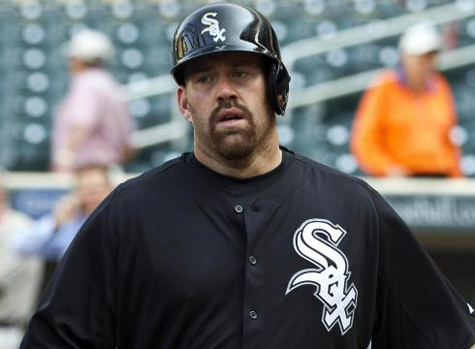 I just can't get used to the sight of Youkbacca in a White Sox uni. Seriously, it's about as disorienting to me as seeing Dewey Evans in an Orioles cap or Trot Nixon in a tux or Jack Blades fronting Damn Yankees instead of Night Ranger.
The fact that we're also going to be treated to the return of Carl Crawford is almost too much to bear. It's like sensory overload. I'm talking Spinal Tap playing your birthday while Tenacious D park the cars out front and Tom Waits tends bar and Emma Stone asks you to snake her drain (not a euphemism, by the way, I'm speaking of the simple joys of celebrity plumbing).
I'm not sure I'm going to be able to make it without the support of my local Bud Light bottler. Thankfully, I've got that guy on speed dial.
It's three hours of red hot Sox-on-Sox action, people. What more do you want for your money?