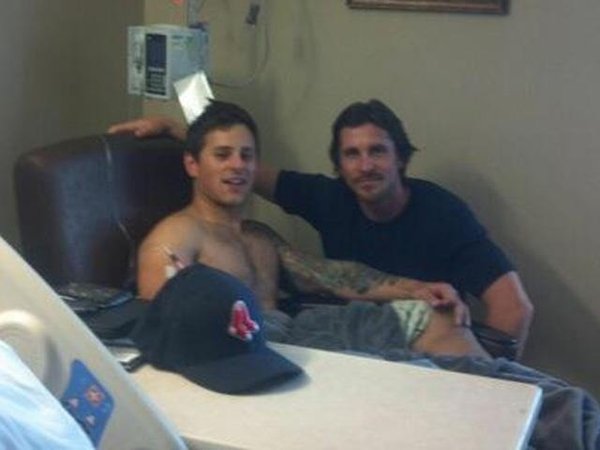 Good, good things: Red Sox win, Buchholz throws a gem, and a Sox cap shows up when the real-life Batman visits some of the folks who were injured in the Aurora theater shootings.
Class move by Christian Bale. And check the photo for the long-awaited #RedSox – #TDKR connection. http://t.co/wfGWm5qL

— Red (@SurvivingGrady) July 25, 2012
Bad, bad things: Losing streaks, psychopaths, Ichiro in pinstripes and accidentally sitting on your own balls.
Oh, and look what's eight years old today: