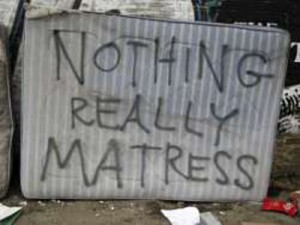 It was harder for me to watch the Jon Lester press conference than it was to watch the game. Lester is one of those guys you just want to root for, you want him to succeed. And not only does he go out an destroy any hope of avoiding a sweep in just an inning or two, he is actually left out there to suffer his worst outing ever. As much as he's hurting the team right now, I feel for the guy:
"It's embarrassing, I've let my team down a lot this year, it's hard for me to walk around this clubhouse and look guys in the eye right now," said Lester. "I'm not pitching well. I'm not doing my job. Guys scored seven runs today; we should win that game."
When asked about leaving Lester hung out to dry, Valentine said something about a wrap sandwich and ballroom dancing.
If there's anyone left on the bandwagon after this weekend, they must have plenty of leg room.
The Olympics start Saturday and that will get us close to the start of football season.