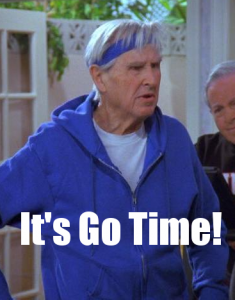 The Red Sox play the next ten games (seven of those against Detroit and Minnie) at Fenway, followed by seven on the road against Cleveland and Baltimore. If this team is going to make any kind of run, now would be a good time. Starting tonight with Clay Buchholz.
Buchholz has been the Sox best starter for the past several weeks and this team needs to take whatever momentum they gained over the weekend and keep it rolling. Channel that Beckett rage (which he has apparently been saving for nights he doesn't pitch) and make Detroit pay…for something.
I personally don't see the run coming and am doing the trade deadline dance for the next 22 hours.
Stat of the day (heard this on Felger and Mazz): Adrian Gonzalez hasn't earned a base-on-balls since June 24th.
Tonight's hero: Jacoby Ellsbury.