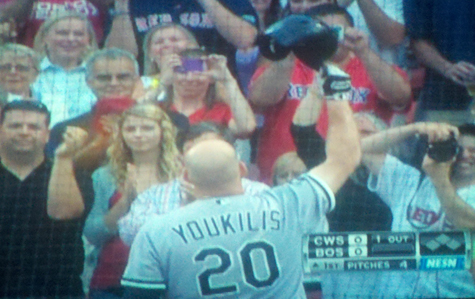 This one went according to script. Youkbacca returned, got a much-deserved standing O, and then went hit-shit crazy with a couple doubles and a single. None of them mattered in the grand scheme, however, as the Red Sox won on the strength of an A-Gon three-run shot.
So we're 9.5 games back but only one game out of second place, thanks to the mysterious magic of the AL East. But we'll take it. And a few more wins like tonight's.
Oh and for those who missed it, here's Youk's first at-bat, courtesy of our friends at NESN and MLB.