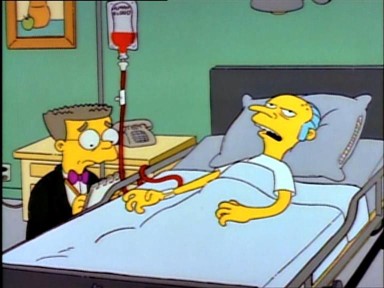 I'll admit to getting all swept up in The Cody Ross Show last week. The walk-offs, the drama, the whole going 5-2 after the All Star break thing. With the last place Jays rolling into town to face our newly-energized boys, what the f#$k was going to stop us? I had us pegged for second place on Saturday and first place by mid-August. After that, nothing but free booze and college girls straight through October.
Then the Jays rolled us, outscoring us 13-4 in two games. So we're back to just a game over .500.
Jon Lester is on the hill today and I'm not sure I can even delude myself into thinking that he'll do anything that doesn't want to make me slam my tongue in the oven door. After that, the Sox hit the road to face the twin-fisted terror of the Rangers and Yankees.
It's not unreasonable to suspect that when the dust clears and we head back to Fenway on July 30, the Sox could be back in sole possession of last place and saddled with a losing record.
I'm not wired to give up on the team so early. And unlike Denton, I won't step off the bandwagon. But I do plan on upping my alcohol intake significantly over the next several days. And I recommend that you do the same.