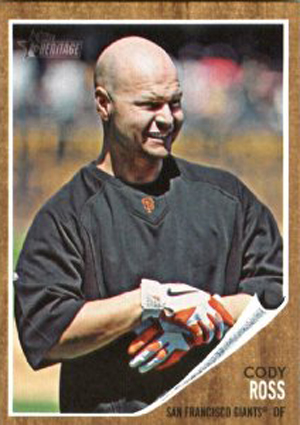 Despite the good fortune the Red Sox have fallen into in recent years, I find it too easy at times to revert back to The Guy Who Finds Gloom and Despair in Every Facet of the Season.
But after seeing the Red Sox score ten runs last night without David Ortiz…
and seeing Ellsbury go 3-for-4 and Crawford get a hit and score a couple runs…
and seeing Cody "I will f#$k your shit up and take your lunchbox" Ross go yard twice with a swing that seems so goddam effortless it's simply beautiful…
and witnessing the possible "return to form" of Adrian Gonzalez, who has been all but absent this season before roaring back with three hits, including a home run, and 4 RBIs last night…
and watching Felix Doubront go six strong in the wake of yet another Lester meltdown to collect his team-leading 10th win…
I'm starting to re-think my plans to be out of the country in October.
I know one game doesn't make a season. And God knows these guys have shown a pattern of winning a few here just to lose a few there. But when everything clicks and all the pieces fit, this can be one spectacular team.
Here's to making August interesting. Stay thirsty, my friends.