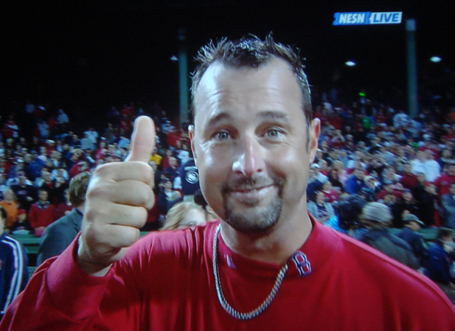 This news from NESN is the best thing I've heard in months.
NESN announced that former Red Sox pitcher Tim Wakefield will join the network as a Red Sox studio analyst. Wakefield's first appearance will be Saturday at 9 p.m. when he joins Tom Caron and Jim Rice for one-hour of pre-game coverage before the Red Sox take on the Mariners in Seattle.
Let love–and Wakefield–rule.