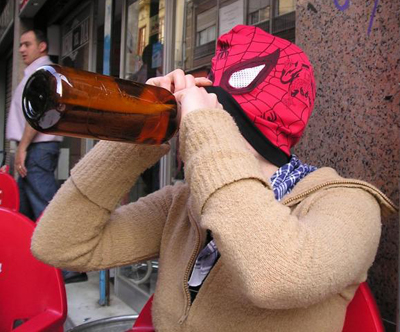 Alright, I have eyes. I can see the Sox still buried in last place and seven and a half games behind the suddenly rejuiced Yankees and coming close to losing a second-straight game to the team with the worst record in baseball.
Tonight, we get Franklin Morales on the hill, filling in for an injured Josh Beckett. And, God help us, there's a good chance we could lose a series to the 22-43 Cubbies.
But there's some weird part of me that has a feeling that when Ellsbury and Crawford come back (maybe that's an "if" on Crawford), the Sox are going to go on a world beater tear. I'm talking a 37-10 July/August run that catapults them into the playoffs. I just have this bizarre feeling that the team is some kind of crazy-ass robot python, all coiled in the grass, waiting to go ballistic on the rest of league. I have some twisted belief in Valentine Magic, and that everything is going to start to make sense in the heat of summer.
Does that make me insane?