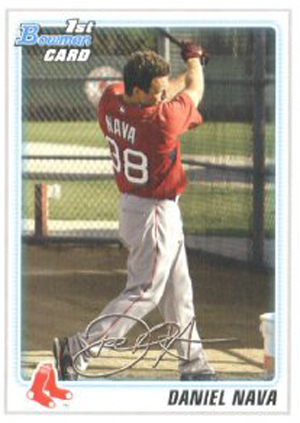 Look, no offense. But we want to make sure you're back at 100% before you return. So take that extra day, or week, or month. Hell, we can use you in September if that works better. Just take your time, ease back into the game. Meanwhile, we've got things covered.
We did for last night, anyway. In left field, Daniel Nava gave us four hits and somehow put me at ease with all these injuries and the loss of Pedroia and talk of shipping Youkbacca out of town. I'm just amazed at how despite the many holes in this ship, we're keeping it above water–at least for now. Of course, it didn't hurt that Clay Buchholz seems to have gotten his groove back.
Back in January, if you told me that I'd be spending the first day of June rooting for a Sox line-up including names like Podsednik, Punto, Middlebrooks, Nava and Sweeney, I may well have leaped out the window. But somehow, this team of "who the hell is that again?" guys is making amends for a perfectly shitty April. Yes, they're still in last place, but they're playing better baseball than most of their division rivals and hanging tough without a lot of key players.
Not that I want to spend a lot of time in a world without The Elf cracking wise and giving other teams the finger. But I'm oddly fascinated with discovering how far this team can roll on replacement wheels.