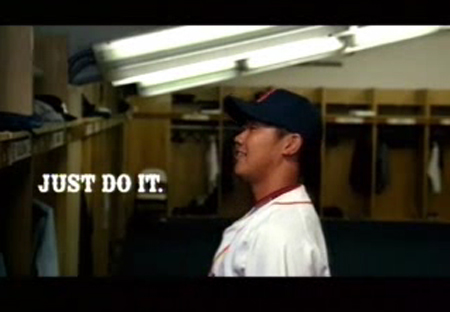 He lives! See?
With Daniel Bard now in Triple-A Pawtucket, the Red Sox plan to activate right-hander Daisuke Matsuzaka for a start on Saturday against the Nationals. That would mean that Matsuzaka will be making his start precisely 365 days after undergoing Tommy John surgery to repair a torn ulnar collateral ligament last June.

In three starts since a cortisone shot, Matsuzaka has a 1.54 ERA with eight strikeouts, three walks and six hits in 11 2/3 innings. Overall, in eight rehab appearances spanning three levels, he has a 3.65 ERA with 30 strikeouts and nine walks in 37 innings. He tossed 1 1/3 innings for Triple-A Pawtucket and was lifted after 40 pitches on Tuesday in what amounted to a last tuneup prior to his activation.
Now… what the f#$k ever happened to JD Drew?