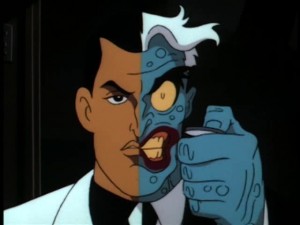 In his last two starts, we've pretty much seen the full spectrum of Josh Beckett. Two starts ago against Cleveland, he pitched like a washed-up bum or a guy just looking to get to the showers early, unable to get out of the third and giving seven earned. Last time out was the polar opposite: seven shutout innings and "pitching with guile" when he couldn't overpower hitters in the later innings. Today, who knows what we'll get.
Last night Lester was mediocre but the bats earned him the win. Ortiz, Middlebrooks, Aviles and Salty (3-for-4) all homered. Saltalamacchia was a triple shy of the cycle and has upped his average to an impressive .283 for the season.
And what of the Youkilis "situation?" He was one-for-three for Pawtucket on Saturday and looked good defensively. Middlebrooks has come back to earth but is likely the future at third base. Valentine and Youk seem to have different views on how things are going to play out:
Who will decide when Youkilis will be activated seems a little uncertain.

"That's the decision for the Red Sox to make," the third baseman said after his second rehab game on Friday night. "I'm just following their orders. When they tell me to come up, I'll come up."

That's not how Bobby Valentine said he's looking at it.

"I told Kevin when he left, when he feels like he's seen the ball enough and he feels good, to let us know," Valentine said. "I'm not the doctor, and I'm not Kevin. When he feels that he's been put through the test, maybe seen a lefty, a righty, whatever he as an experienced hitter feels he needs — and then, of course, the medical people giving him the green light."
I'm sure it will all work out, right? Let's hope we see the Commander on the mound today.