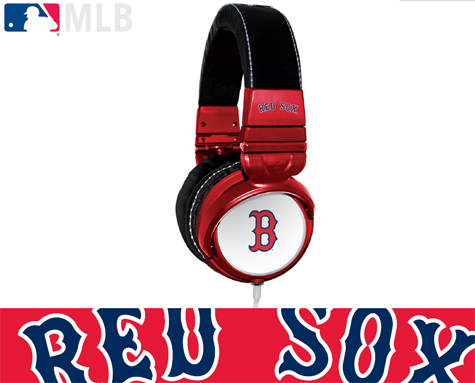 Look, I'm just a guy in a house who writes a blog. And unless you count that weekend in Vegas with Jenny McVincent, I very rarely taste the finer things in life. But when the folks from BiGR Audio asked me if I'd test and review their sweet-ass headphones with the Red Sox logo and whatnot, I said sure, provided I could remain sober long enough to wrap them around my head (a line I've not uttered, coincidentally, since the aforementioned weekend with Jenny).
Anyway, as someone whose aural experience never went beyond the li'l earbuds that came with my iPod, I was blown away. The sound is rich, deep, crisp, and all those other fancy words that audiophiles use when they're nodding quietly to each other in the back of the record store. They're solid construction but feel light (something I was concerned about, as they look as big and imposing as that headset that Lando's buddy from Empire Strikes Back wore). I used 'em to listen to some Mp3s, then a DVD (The Dark Knight), then a CD (Vangelis' Blade Runner soundtrack). I even watched some MLB.com video clips from the 2004 World Series and damned if everything didn't sound better than it ever had before.
The good news is that we've convinced the fine folks at BiGR Audio to give away one free pair of their Special Edition Red Sox earphones — which retail for a $199 — to one of our readers. All you have to do is follow @bigraudio on Twitter and then tweet that you did, using the hashtag #SurvivingGradySentMe — simple enough? For example: "Hey, I just followed @bigraudio cuz #SurvivingGradySentMe." That's all you gotta do. Just make sure you get the hashtag right. Friday night, May 4, at 8:00pm ET, BiGR will choose one winner at random from everyone who tweets that hashtag.
If you don't win, you can still make out. BiGR is offering our readers 70 bucks off a set of the Special Edition Red Sox phones when you use the coupon code "survivinggrady" at bigraudio.com.
Just another way to experience better living through SG. Jenny McVincent would be proud.