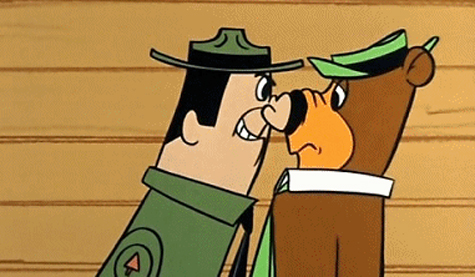 We respect them, to be sure. But we don't sweat them.
Sure, they got the AL's best record so far. And they haven't lost yet on the road in this short season. But with Lester on the hill against Colby Lewis, and Fenway proving ridiculously friendly for our boys over the weekend, I like our chances.
Plus, honestly, I just wanted to use that Yogi Bear screencap. So there.