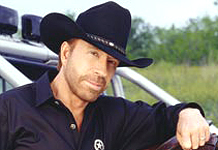 I guess you could say last night's game went a lot better than the previous one. There were no Natural-style light-shattering home runs to win the game, but the Sox did mount their rally-horse in the ninth. With one run in and men at the corners, Salty tagged a liner down the first base line, but it was caught and with the runner going turned into a game-ending double-play.
The good news: Beckett looked like "the good Beckett," going seven strong and giving up three. The first run scored on an infield single, then that pesky Napoli guy hit a two-run homer. That's when The Commander took over, setting down the next twelve straight, five of them by way of the strike out. Then came the bullpen.
Franklin Morales got Elvis Andrus to fly out to start the eighth, and that would be the last out he would record. By the time Bobby V realized there was still a game going on, three more runs were in and the bases were loaded. Albers came in to put out the fire but the damage was done once again by a pitcher left in too long.
Other than Beckett's performance, there were some positives to take away from this one. Ortiz had a nice opposite-field double and Youk called on the Power of the Beard for his first homer of the season. Holland was tough on everyone and there's a reason the Rangers were AL champs last year.
Thankfully, after the off day today the Red Sox schedule gets a little easier: three games at home against a .500 team.
Anyone who happens to have the day off (or is looking for a reason not to go to work), today is the Fenway Open House. It isn't very often the word "free" appears in the same sentence as "Fenway" so if you're around, take advantage.