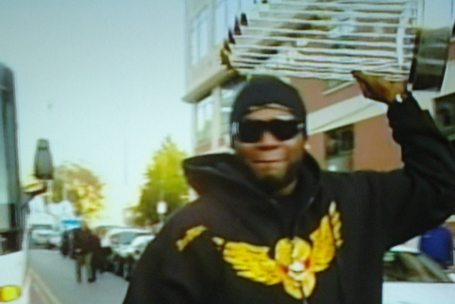 The last person I expected to be a motherflipping force of nature during this series with the Rays was David Ortiz.
But the Large Father has absolutely tormented Tampa Bay pitching, going 9-for-13 through three games (currently hitting .444) with 8 runs batted in and a home run thrown in for good measure. The guy's done everything but knock over the catering table in the visitor's clubhouse and hit on Joe Maddon's wife, and I don't put either of these things past him for tomorrow's game.
The great Papi revival has been almost as much fun to watch as Mike Aviles going nuts as our newly-installed leadoff hitter and Cody Ross continuing his assault on local automobiles by launching sky jobs to the parking lot across Lansdowne both yesterday and today.
Meanwhile, starting and relief pitching — two things at the center of our ulcers last week in Detroit — have been solid, with the pen giving up only 5 hits and one run through 7 innings of work since Friday.
Everything's going so well for us that I don't even want to jinx it by making any sort of predictions against Small Game James. But if halfway through the game, Peter Dinklage came bolting from the Sox dugout in full Game of Thrones regalia and started whacking Shields in the shins with a mace, it wouldn't surprise me.
That's how things have been swinging for us during this homestand.