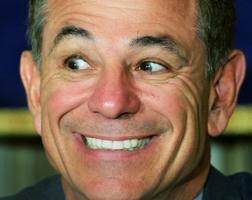 Other than a strong start by Lester, Game One of the Booby Valentine Era was nothing to write home about. Lester pitched seven innings of one-run baseball before turning things over to the bullpen. And, as expected, that's when things went downhill. The dream team of Padilla and Morales (not to be confused with the famous Miami law firm) allowed a run in the eighth to put the Sox behind 2-0.
Only when Verlander exited did the Sox make any noise. They rallied against Jose Valverde to tie things up in the top of the ninth, setting up a situation sure to send Tums and Maalox sales in Boston through the roof. Bobby V went with Mark Melancon to start the bottom of the ninth. What the hell, he's as good as anyone else sitting out there. Ten pitches later there was just one out and runners on first and second. On comes the newly-named closer Alfredo Aceves. He immediately fans the rally flames by plunking the first guy he faces. The next batter is Austin Jackson and Aceves gives up the walk-off, bases-loaded single. Just like that, Bobby's dream of the undefeated season is over.
Meanwhile, in Pittsburgh, Jonathan Papelbon was busy throwing a ten pitch (nine of them strikes) perfect ninth inning to save a 1-0 win for Roy Halladay. What does that mean for your Friday? An excruciating day of listening to every double-digit-IQ talk show caller lamenting the non-signing of Papelbon. Welcome to the 2012 Red Sox season, it's gonna be a long one.