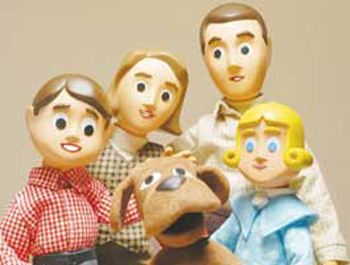 Paying a couple homeless guys twenty bucks to kick me repeatedly in the junk for four hours would have been a better use of my time than watching yesterday's Sox game. Today, however, I've got reason to be optimistic.
For one thing, Bobby V is jiggerin' the line-up a bit with Punto leading off and the Fantastic Foursome of D-Mac, Sweeney, Aviles and Shoppach holding down the bottom of the order. For another, Magic Clay is on the hill for the first time since last June, and that may be just the sort of boost the Sox need to secure the first win of the season.
I say no way we get swept by the Tigers. Like Ronnie James Dio, I cry out for magic. Who's with me?
Game starts at 1:05pm. Get your ham and Hamm's to the TV room and let's roll.