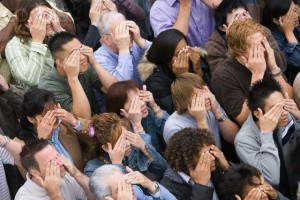 Red Sox ownership has proven to be pretty good at throwing a party at Fenway. Plans for the home opener haven't been a hot topic as the Schill & Tito versus Bobby V & Lucky Lucchino tag team match has grabbed all the headlines. But there are definitely things we hope are left out of this afternoon's big celebration.
The Johnny Pesky Naked Run – Angered by the cancellation of the UVM Naked Bike Ride, Johnny has been lobbying hard to be allowed to trot around Fenway sporting his birthday suit. Ownership thus far has been able to dissuade it from being part of the ceremony, although reports are John Henry was in favor of it and wanted to make it a duo.
Discount Hot Dogs – Rumor has it that the Red Sox stockpiled Fenway Franks last fall expecting a deep post-season run. These leftover dogs will be offered at half price in the stands and at concession booths. Picture the hot dog that Lloyd Braun ordered at the movie theater on Seinfeld.
The Meryl Streep Lookalike Contest – Often touted as the greatest actress ever and a natural beauty, I've always found her annoying and as attractive as a horse with a close shave. The thought of a herd of women trying to look like her is horrifying and keeps me awake at night. If this were to happen, the terrorists have truly won.
Rob Schneider Performing Hamlet's Opening Soliloquy – Schneider's only claim to fame is being FOA (Friend of Adam). Without Sandler giving him pity parts in most of his movies, the guy would be dead from inhaling exhaust fumes after thirty years as a San Francisco toll booth clerk. The idea of him setting foot on Fenway's hallowed ground is insulting.
Chicken-Fried Beckett – I hold Josh Beckett responsible for the September collapse, the 1-5 start, as well as the current state of the economy and the recent Van Halen tour. If he shows up with his typical demeanor, call it a toxic mix of belligerence, arrogance and ignorance, and lays another home-run-filled egg, he might not get out of Fenway alive.
Anything else they do will probably be fine. Oh, and a win wouldn't hurt either, Remember, after going 0-6 on the road to open last season, a little home cooking was enough to get Lackey a win against the Yankees. So anything can happen.