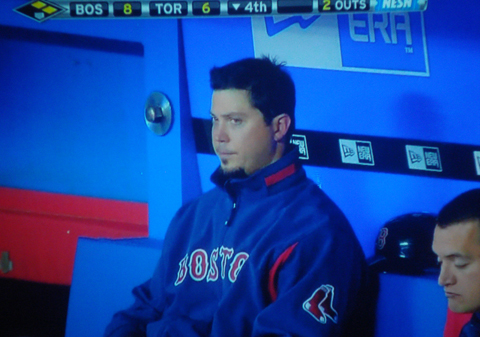 See what we did there? That title is the "Cliffs Notes" version of the post. Because, really, what more is there to do than remind everyone that Sox are playing against a dude named Fister and that unless we want to endure 12 hours of "Dude, you got Fistered" jokes, the Sox are gonna have to make things happen today.
Josh Beckett is on the mound and, flying in the face of popular opinion, I'm always confident when that guy's up there. People talk about how Josh has got something to prove this afternoon, but as I see it, the guy always pitches like he wants to prove something. And on those days when his body and/or mechanics let him down, I'm certain he spends the better part of the next day physically assaulting them so that they know better next time. (And if you can't picture Beckett shouting, "Think you can let me down, body? Think again!" as he hurls himself at a brick wall, you're just fooling yourself.)
So today, as you click on the game, take off your pants, and numb yourself with your beverage of choice, send a couple positive vibes Josh's way. And let's get his first 2012 win — and Bobby V's first win as Sox manager — under our festive Easter belts.
Game starts at 4:05pm. We'll see you there, Comrades.