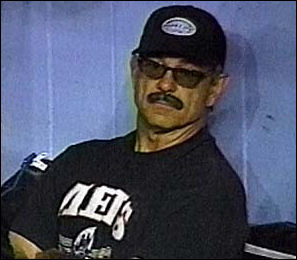 If you noticed a late line-up change for tonight's game, here's why:
"I looked on this thing," Valentine said, gesturing to his cellphone, "and there was no history on him. It had his name, and 'against left-handed hitting.' My fault. That's why you make these lineups out early enough." 

Valentine said Saltalamacchia was the one who discovered the error. 

"It was kind of funny," the manager said. "I talked to him yesterday about him not playing, and I thought I alluded to the fact that he could get two days in a row with a left-hander (Wednesday). So I kind of locked into right, right, left."
So we got this guy because he was going to be a hard-ass and fix the clubhouse, and for his incredible baseball knowledge? Looking great so far on both counts.
In other news, JD Crawford still has an ouchie on his elbow. Will we ever get anything out of him?
Forget all that, it's Buchholz time! And you're running out of time to register for Friday's free fantasy game. You know who you are, don't make me come looking for you.