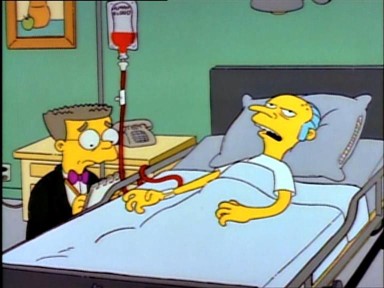 After that fiasco last weekend, in which the Sox blew a nine-run lead and sent Bobby V into emergency meetings with his career counselor and vodka wholesaler, I've taken the stance that with our bullpen, no lead is safe. Unless, of course, we sic Trot Nixon on each of the opposing team's players the minute we score the go-ahead run.
In absence of that, we're just gonna have to down our beers, tape up the windows, and secure ourselves to the nearest piece of heavy furniture (or Rich Garces). Because that's the way this season's likely to go down without a major bullpen renovation.
Thankfully, last night we had enough runs plated — thanks in part to Mike "Bellhorn" Aviles' three-run home and three hits from The Elf — to withstand a bullpen meltdown. And even though it came down to a one run game with bases loaded in the bottom of the ninth, we somehow pulled it out, and got out of Minnesota with the sweep.
Three wins in a row, nudging closer to .500, and on our way to Chicago. This is the baseball food chain, people, and these are the teams we need to be feasting on. Even if it pushes us all to Heart Attack City.