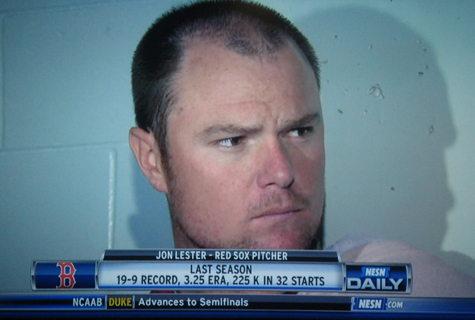 So you lost an hour of sleep. You can waste your afternoon bitching about it or preparing for lowering your boss' Monday expectations of you accordingly or you can crack open some cold ones and watch the Sox take on the Angry Orioles at 1:05pm.
You want drama? Well, Jon Lester's on the hill, and that's always a good time. Plus Aaron Cook will be pitching for a shot at the starting rotation. Oh, and considering the recent bad blood between these teams, there's always the chance of an all-out machete attack at any point in the proceedings.
Plus, it's more time for getting used to the odd sight of Terry Francona not being in the Red Sox dugout.