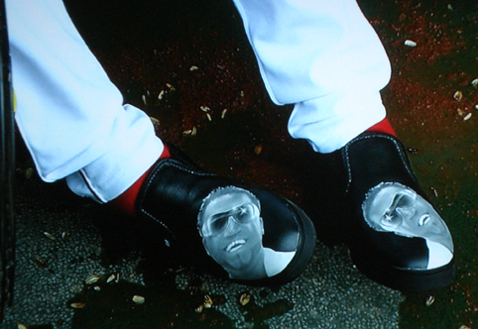 Remember that time Julian Tavarez cemented his place as a masterful — albeit batshit loopers — prankster by sporting a pair of kicks with teammate David Ortiz' mug on them?
I do. And I often wonder why no one on the Sox has since tried to replicate that stunt.
Although I'm sure that following in the footsteps of Tavarez has led more than a few promising young men to a life behind bars, I can't help but think that watching the Sox plummet down the standings like a fat man on a greased pole last September would have been somewhat softened by the sight of the entire team wearing these shoes.