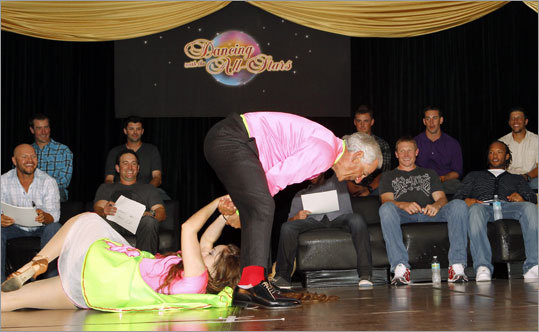 The other two, of course, are the late Mel Torme and James "J.T." Taylor from Kool & The Gang.
If the Red Sox had any balls, they'd petition MLB to allow Valentine to sport that entire outfit, which he donned for a recent "Dancing with the All-Stars" event, full time in the dugout. Because that might be the one thing that saves this team for me.
Anyway, Sox vs. Twins tonight at 7:00pm on NESN. Yes, it's just like watching The Sunshine Band take on REO Speedwagon in that you really can't identify one of the 35 people running around the field at any given time. But it's sunny and warm there and cold and dark here. So tune in.