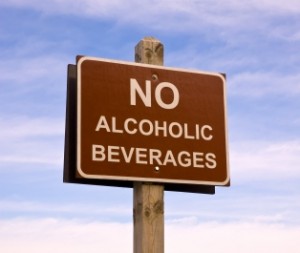 Bobby V has been all smiles and pats on the ass since being named Red Sox skipper. But now, Jon Krawczynski reports, it looks like he's ready to start laying down some law. Step one: No alcohol in the clubhouse.
The team will ban alcohol in the clubhouse and on the last plane flight of road trips, new manager Bobby Valentine announced on Saturday.

The move comes in the wake of last season's September collapse in the AL East, a tailspin that included reports of Boston starting pitchers drinking beer in the clubhouse on their off-days rather than supporting their teammates in the dugout.

It's one of a handful of new rules that Valentine is imposing in his first season as Red Sox manager, and he laid them out with team ownership by his side in a meeting Saturday morning before Boston's first full-squad workout of the spring.
Clearly, this is a reaction to beer-and-chicken scandal of September. And I love David Ortiz's reaction:
Veteran David Ortiz didn't bat an eye.

"We're not here to drink. We're here to play baseball," the slugger said. "This ain't no bar. If you want to drink, drink at home."
What I didn't love:
Beckett, Lester and Lackey were not available for comment after Valentine made the announcement.
Grow up, guys. You f&*ked up, take responsibility and move on.