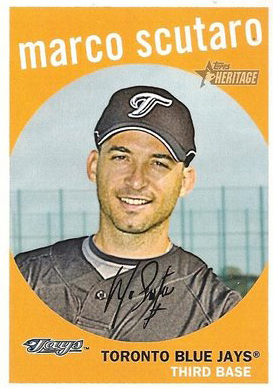 Ever since Nomar was sent packin', the short stop position has been something of a revolving door, bringing us Edgar Renteria, Alex Gonzalez, Julio "Blame Me, It's Just Easier That Way" Lugo, Jed Lowrie, William "Uptight" Bangs, Tito Puente III, Little Alvie Singer, Portugal Esposito and, most recently, Marco Scutaro. Scoots proved a lot better than I ever thought he'd be, and during some of 2011's bleakest stretches, he quietly, unassumingly seemed to deliver a key hit whenever we needed it. In fact, I swear in one game alone he had like 15 hits. Possibly. My memory's a bit cloudy.
Anyway, Marco has become the latest victim of the door, having been sent to Colorado in exchange for righty pitcher Clayton (no relation to Viggo) Mortensen.
It's a move that frees up some cash so that the Sox can pursue another starter–most likely Roy Oswalt, according to everybody with a keyboard–or just bankroll more episodes of the Tom Werner-produced "Are You There, Chelsea?" It also sets shortstop duties to be handled by the three-way tandem of Nick Punto, Mike Aviles and John Henry's nephew who's "handy with a glove."
Not exactly the most exciting news, as Marco brought more to the table than Aviles and/or Punto likely will in that capacity. But if we get to add Oswalt to the mix, then it all makes sense.
I look at it this way: last year around this time, the buzz from the Red Sox' offseason moves was almost deafening. To the point that I was bouncing off the walls with anticipation of seeing Crawford and Gonzalez tear through the AL East, and calling all my Yankees- and Rays-loving friends to offer my pre-emptive condolences.
We know how that story ended. This year, my expectations are somewhere between "I hope Crawford doesn't get shivved mid-game by an angry fan" and "What are the chances of NESN replacing Heidi Watney with Laura Prepon and Mila Kunis?" So anything above a total meltdown is gravy.